programme
Piano Circus - Open discussion about music in ballet and contemporary dance classes
Piano Circus #- balletwith Laurent Choukroun ​Saturday, October 29th, 9.00-10.45⎪Teatro
​Sunday, October 30th, 9.45-11.30 ⎪Teatro​
​

Monday, October 31st, 14.30-16.,15 ⎪Teatro

Piano Circus - modern and contemporary dance
with ​Philip Feeney​

Saturday, October 29th, 14.30-16.15 ##⎪Teatro

Sunday, October 30th, 14.30-16.15 ⎪Teatro

Monday, October 31st, 9.00-10.45 ⎪Teatro
A number of pianists present their musical "interpretation" of the movement, on dance exercises showed live. The individual approaches, regarding both improvisation, and repertoire's reprocessing will be the spark to wonder about musical strategies to be enacted: meters, colours, dynamics, styles, minimalism, complementarity, illustration, chance operation, dancers producing music and so on. The talk will be open to the participants who may propose their own ideas..
The "Piano Circus Classico" will progress according to the traditional structure of a ballet class; the "Piano Circus Contemporaneo" will proceed more freely, exploring dynamics and aesthetical features of different techniques.
---
Scambi di Formazione - The education of musicians in dance: the european experiences - Glascow, Copenhagen, Roma
I. Roma
La formazione integrata danzatori/musicisti
Antonio Sorgi
​Saturday, october 29th, 11.15-13.00 ⎪ Teatro
The musical education of the dancer and the education of the musician in dance are different aspects of the same problem. Antonio Sorgi will face the technical and communication issues inherent this relationship. Moreover he will show how useful is a combined work of the MD students with the MM students.
II. Copenhagen
From Plies to Symphonies
Kim Helweg
Sunday, october 30th, 14.30-16.15​ ⎪ Aula Rosa
About the musical creativity in the dance classes and its importance for the artistic development of composers and improvisers as well as the potential influence on other artistic practices (other performing art forms, installations, film......)
III. Glascow
The importance of improvisation for dance classKaren McIver
Monday, October 31st, 11.15-13.00
⎪ Aula Rosa
Karen explores how we relate musical response to the moving image. Why we should enhance our ability to play (class) without music in order that we can more easily interact with dancers.
She will look at six 'capacities' that she has developed in order to negotiate an easier pathway to understanding each others' vocabulary in dance and music.These have been developed over 10 years working as a teacher and mentor on the MMus course Piano for Dance based at the Royal Conservatoire of Scotland and delivered through Scottish Ballet
---
Body Percussion
​
Keith Terry
Saturday, October 29th, 11.15-13.00 ⎪ Aula Rosa
Sunday, October 30th, 16.15-18.30 ⎪Aula Rosa
Monday, October 31st, 11,15-13,00 ⎪Aula Rosa

Sunday, October 30th 11.45-12.45 - performance
Using the oldest instrument on the planet - the human body - we clap, slap, snap, step and vocalize our way through some very fun and funky,original and traditional rhythmic music. Body Music is an effective way of internalizing rhythmic work, which enhances the development of time, timing, phrasing, listening skills, independence, coordination and ensemble awareness. We will explore a variety of rhythmic systems and concepts from around the world, including polyrhythms, crosspulses, polymeters, phasing, half time/double time, and more.
It is a useful tool for musicians, dancers and movers of all kinds, actors, DJs and film editors -- anyone interested in deepening their rhythmic skills. Wear comfortable clothing and clean sneakers or jazz shoes. No previous experience necessary.
---
Creative Practice across Music and Dance

Erin Brannigan - Federico Di Maio
​I. Dalcroze's Eurythmics
Saturday, October 29th, 9.00-10.45 ⎪ Aula Rosa
II. Choreographing Minimalism
Sunday, October 30th, 9.00-10.45 ⎪ Aula Rosa
III. Experimental Composition: Cage and Cunningham
Monday, October 31st, 14.30-16.15 ⎪ Aula Rosa
"Creative Practice across Music and Dance"
explores historical and practical aspects of the relationship of music and dance by examining a number of key collaborations, selected from among western choreographers and composers. Three sessions will show the potential of creative work emerging from cross-art form collaborations. The ideas presented in the lectures will be experimented in the following studio workshop.
---
Phenomenology of body-sound and improvisation

Marco Ariano
Saturday, October 29th, 11.15-13.00 ⎪ Aula Palatina
The phenomenological suspension of the choreutical-musical languages unveils the body-sound as the first and constitutive resonant inherence, which can be written just through the improvisation, meant as event.
A dis-thinking experience, organized in three correlated phases: Delirio - Apertura estatica - Corpi risonanti.
---
Terpsichorean Sonics

Ivan Mijačević
Saturday, October 29th, 9.00-10.45 ⎪ Aula Palatina
Snday, October 30th, 14.30-16.15 ⎪ Aula Palatina
​Monday, October 31st, 9,00-10,45 ⎪ Aula Palatina
Terpsichorean Sonics offers an insight in music from dancer's point of view and dance improvisation and composition tools in relation to it. It develops musicality and is suitable for beginners, as well as experts, of all dance genres. By studying the sonic-kinesthetic resonance phenomenon in both, spontaneous and analytical processes of discovering and exploring new, as well as developing existing skills based on auditory, visual, tactile, proprioceptor and cognitive observation of self, others and environment, as well as structured dance-improvisational tasks mounted in Judson Dance Theatre technologies research that relies on comparison of basic musical approaches, defined in western modern music theory, with somatic experience and characteristics of human movement, defined in Laban/Bartnieff Movement Studies.

---
Rhythm is a Language (not a Slang)

Massimo Carrano
Monday, October 31st, 11.15-13.00 ⎪ Aula Palatina
The grammar of both music and dance rests on a shared concept, and it rests on a shared perception.
Dancing, before it becomes a structure, needs to be investigated about the relationship of the weight, the form and the time.
Collective thought on the corporeality.
---
Senza Corde - New technologies in the accompaniment of dance class
Marco Melia
Monday, October 31st, 14,30-16,15 ⎪ Aula Palatina
New technologies, alone or jointly with the piano, can serve as a very successful instrument for accompanying dance classes, because of both the wide timbric palette and the opportunity to overlap sound layers in real time. Marco Melia sets out how a number of softwares work and analyzes the relationship between dance techniques and sound ranges; finally the participants may experience all this during a practical exemplification.
---
The Online Professional Dance Institute (OPDI): Music for Dance Teachers
Suzanne Knosp
Sunday, October 30th, 16.45-18.30 ⎪ Teatro
Understanding music is an essential tool for a successful dance teacher. In a classroom setting, being able to articulate to students where rhythmic patterns lie and specific accents of movements occur is hugely beneficial. As dancers, we often pick up on certain accents and articulations of movement and ignore how it is affected by the music. The PDI is an online course aimed to raise awareness of the relationship between music and dance, and how you, as a teacher, can express that to your students. By increasing the understanding of musical emphasis in dance, there will be a growth in dynamics for your own dancing and teaching. In this course, we will break down specific music fundamentals that go hand in hand with dance. With each fundamental, the OPDI student will be given an opportunity to not only explore the concept by applying it to dance, but also by writing a short musical score to demonstrate comprehension. With further knowledge of the partnership between music and dance, each dancer should find additional comfort with live musicians as well as the ability to pick up musical cues in dance more quickly. By the end of this online course, teachers should feel confident with understanding music fundamentals in relation to dance and how to use these tools to individualize both choreography and technique.


---
Secondo Horst
Suzanne Knosp
Saturday, October 29th, 14.30-16.15 ⎪ Aula Rosa
The extensive musical collection of Suzanne Knosp brought to light some unpublished works which Louis Horst composed from the 20's in order to accompany the classes of Martha Graham. These scores together with others which he composed for educational and choreographic purposes, will be an opportunity to talk about a musician who played a key role in the context of the inter-war american dance.
---
On stage society - composition and performance
Alain Franco
Saturday, October 29th, 14.30-16.15
⎪ Aula Palatina
Sunday, October 30th, 16.45-18.30 ⎪ Aula Palatina
Monday, October 31st, 11.15-13.00 ⎪ Aula Palatina
Three lectures on the "performance".

The shift that occured – for a while ago already - from classical representation and performance is not only one about ways and procedure to write or compose. It modified as well the very sources of wherefrom artistic material is being constituted. We seem to have succeeded in extrapolating the range of what stage work and activity is capable of.

As such we can notice a certain – generally admitted - level of independance in regard to the legacy of more imperative formats i.e the ones that carved the main horizon of our theatricality.

But we experience at the same time an increased index of neutrality (some call it fatigue) in regard to the relevance of

performing arts.

The usual explanation consists in pointing at neo-liberal times and politics as to say that being relevant is mainly copying and showing on stage what is happening in society.

That fits into the long tradition of « mimesis » indeed.

« Digital life » though - as this is our situation – and if we want it to be superior than merely data processing, deserves a dramaturgy of its own.
In the first lecture Alain Franco will deal with these issues from a theoretical perspective. In the second and third lectures, the vision and the analisys of some of Franco's works, will provide an opportunity to further explore and deepen these issues.
---
Growing up trip - voice e movement
Mounir Saeed
Saturday, October 29th, 9.45-11.45
⎪ Aula Palatina
The relationship between movement and voice, will be investigate in a class where body and voice interplay as synergic and complementary means of expression. The work will be focused on the perception of energy as decisive factor to explore the network of relationships that they spark.

---
Scena aperta - improvisational jam
Saturday, October 29th, 16.45-18.30
⎪ Teatro and Aula Rosa
Monday, October 31st, 16.45-18.30
⎪ Teatro and Aula Rosa
"...I viddied that thinking is for gloopy ones and the oomy ones use like inspiration..." (A. Burgess. A Clockwork orange). We do not entirely agree, but we want to give this quote four chances to prove itself right. Musicians and dancers face in the field of improvisation. Four opportunities to reshuffle the cards. Open to everybody.
---
The status of the musician in dance - panel discussion
Tuesday, November 1st, 9.00-11.00
⎪ Teatro
Through our guests's opinions and experiences, we try to face the intertwine of the issues relating to the musician in dance: his artistic and pedagogical role. his competencies and his politcal status.
Fornito da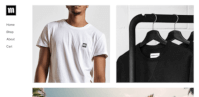 Crea il tuo sito web unico con modelli personalizzabili.