presenters, teachers, lecturers
---

Marco Ariano

Marco Ariano is percussionist, sound researcher, "composer of improvised music".

He writes pieces that imply poetry and staging elements as well as sound, finding out musical production strategies, walking down a path along the border of music and philosophy. Among his many performance pieces, installations and mixed media works: "La Vacuità Splendente", "Sentire Offerente", " Degli Insetti – entomofonie immaginali".

He has collaborated with some of the most relevant musicians and artists in the contemporary scene: Alvin Curran, Antonello Neri, Elio Martusciello, Jamilia Jazilbekova, Tom Harrell, Mike Mainieri, Vincent Courtois, Roberto Bellatalla, Don Moye, Marcello Sambati, Jennifer Scappettone, Marco Giovenale, Isabella Bordoni, Andrea Cusumano.

He founded or co-founded improvising groups as diverse as Xubuxue, Difforme Ensemble, Opera Mutica.

He is percussionist and teacher at the Accademia Nazionale di Danza, Rome.

www. marcoariano.idra.it.

---
Massimo Carrano

Massimo Carrano, as a percussionist, has been involved, for the last 20 years, in an intense musical career in groups and as a soloist, with some of the most important groups in Italy and abroad.

In the context of baroque music, Carrano has worked with leading international ensembles under the direction of Renee Jacobs and Alessandro De Marchi. He has also collaborated with the Köln Concert and the Ensemble Arpeggiata.

Over the years he has collaborated with artists such as Teresa De Sio, Mimmo Locasciulli, Ornella Vanoni, Fabrizio de Andrè, Karl Potter, Massimo Moriconi, Mariapia De Vito, Rita Marcotulli, Nuova Compagnia di Canto Popolare.

He has also been involved regularly as a collaborator with the composers Luis Bacalov, Germano Mazzocchetti, Nicola Piovani Ambrogio Sparagna and Alessio Vlad.
Massimo Carrano has composed and performed music for the choreographers such as Felix Ruchert, Lucina De Martis, Choronde, Hal Yamanouchi, Paolo Proietti, Gisella Speranza Johnson and Caterina Genta. He has also played for dance stages run by Jean Godin, Finola Cronin, Felix Ruchert, Bob Curtis and David Parsons.

He is percussionist and teacher at the Accademia Nazionale di Danza, Rome.

www.massimocarrano.com
Federico Di Maio

Federico Di Maio, after having graduated in 2007 from "Conservatorio di Santa Cecilia", Rome with a percussion degree, specialized in transverse flute. As a timpanist and multi-percussionist he has been involved in several tours in Italy and abroad. In the later years he focused on music in choreographic experience.

In 2011 and 2012 he has been in China at the "Bejing Dance Academy" as a collaborator with Dino Verga, Adriana Borriello e Valeria Diana. In 2013, together with choreographer Laura Martorana, has worked at the Conservatorio Superior de Danza, Valencia.

He has been involved regularly with choreographer such as Nina Watt, Dino Verga, Gigi Caciuleanu, Dominique Mercy, Adriana Borriello, Max Luna, Elsa Piperno, Daniela Capacci, Luca Russo, Laura Martorana, Cristina Caponera.
He works as a collaborator with "Aion Teater" both in Italy and abroad.

He is percussionist and teacher at the Accademia Nazionale di Danza, Rome.
Dirk P. Haubrich

Dirk P. Haubrich was born 1966 in Saarbrücken, Germany. During a 4 year residence in London he studied composition and improvisation with
 Phillip Wachsmann. Dirk Haubrich moved to The Hague, the Netherlands, to study at the Royal Conservatory 'Sonology', electronic music composition study. His love for dance and stage elaborated while working with the Frankfurt Ballet and Billy Forsythe in

Eidos-Telos

. In het field of dance Haubrich worked closely with Krisztina de Châtel. He also composed for different choreographies of Bruno Listopad and Jirí Kylián. He premiered his pieces in various theaters around the world.

​

www.dirkhaubrich.com

Philip Feeney

Composer and Pianist, Philip Feeney (b.1954), studied composition at the University of Cambridge with Robin Holloway and Hugh Wood, and later with Franco Donatoni in Rome at the Accademia di Santa Cecilia. He is best known for his work in dance, which he first encountered in Italy and has since worked with many companies, including Northern Ballet Theatre, Rambert Dance Company, the White Oak Project and the Martha Graham Company. He has collaborated with many choreographers including Michael Pink, Didy Veldman, Michael Keegan-Dolan, Derek Williams, David Nixon, Adam Cooper and Sara Matthews, and his works have been performed by dance companies as diverse as Northern Ballet Theatre, Rambert Dance Company, Cullberg Ballet, Boston Ballet, Fabulous Beast, Scottish Dance Theatre, in addition to more than forty works for Ballet Central.

From 1991-95 he lectured in composition at Reading University. He is currently composer in residence for Ballet Central and has been a longstanding accompanist at the London Contemporary Dance School.

www.philipfeeney.com
Angelika Hauser

Angelika Hauser-Dellefant studied Music and Movement/rhytmics in Hannover, Germany and movement-theatre in Paris, France with Jacques Lecoq, Philippe Gaulier and Monique Pagneux.

Since 1983 she is teaching in the field of "music and movement/rhythmics" at the University of Music and Performing Arts Vienna, Austria. She has also taught at the Bruckner-University of Music and Performing Arts in Linz, Austria working mainly with dance-students: "music and movement/rhythmics for dancers" and "theatre for dancers" from 1992 to 2004.

In 2002 Angelika Hauser-Dellefant became head of the Institute for Music and Movement-Education and Music-Therapy at the University of Music and Performing Arts Vienna.

Furthermore she is working as a musician, dancer, choreographer, performer and trainer in art productions for universities, theatres and other institutions.

She held international workshops and lectures for congresses as well as symposia and has worked at different institutions in Europe, South America, North America and South Africa.

She published various papers in different expert journals and books.
Kim Helweg

Kim Helweg is a danish pianist and composer.

His music is regularly performed in the most important festivals in Europe, North America an South America; moreover it is released by CD labels as Chandos, Olympia, Rondo, Focus, IRCO and Classico.

Collaborations with different choreographers are an important side of his musical activty.

For the Rambert Dance Company he wrote "Eidolon",

for the Royal Danish Ballet "Cupid and Psyche" and several works with danish choregrapher Jens Bjerregaard: "Divided in three", "Spiri", "Silent Tales", "Nothing Florid" e "The Labyrinth". Among the later works is "Ballerina/Danseur Noble" for the Royal Danish Ballet with choreography by Kim Brandstrup.

Kim Helweg is the Head of the Musical Accompaniment for Dance education (MAD) at the Scenekunstskole di Copenhagen.
---
Christo Lelie

Christo Lelie is a Dutch musician and author/journalist.

He studied piano and organ at Rotterdam Conservatory. Besides his activity as organist in Delft, Christo Lelie is music journalists in The Netherlands, with a strong specialization on the (early) piano and the organ. He is music critic of the daily newspaper Trouw.

He is for more than 30 years working as a dance accompanist at the Dance Academy of Codarts University of the Arts Rotterdam. He is playing for ballet classes, modern dance classes and improvisation/composition classes and worked with numerous teachers and choreographers. He also give lectures and courses in the relation between dance (education) and music.

​

www.christolelie.nl
Tristan Lofficial

Pianist improviser and interpreter, Tristan Lofficial was born in 1968 in Saint-Louis, Senegal.

From jazz to contemporary music, Tristan Lofficial accumulates ancounters and styles. He plays with Louis Denis Ott (first Violin in the

Gulbenkian orchestra

), the

"Novecento Ensemble"

and Mario Garuti,

"Le Cabaret de Minuit"

, the Big band

"Bleu Citron"

and with various jazz musicians such as Olivier Carole, Emmanuel Birault, Michel Saulnier and Pascal Le Gall, Frank Picci and Cedric Affre and several pop singers such as Guy Demaysoncel, Annie, Jeanne et Claude Amirault

(Emma Zita)

.

As a musician in dance Tristan Lofficial composed "Ensemble" for the choreographer Gianni Joseph (

Le Manège

- National theater). He plays numerous musical scores for both classic and contemporary ballet such as

"Scaramouche"

(Darius Milhaud / José Martinez),

"Four Walls / Doubletoss Interludes"

(John Cage / Merce Cunningham) and "

Deli Commedia"

(Pat Richter / Merce Cunningham), adaptation by Robert Swinson (CNDC Angers - Theater Onyx, Scène conventionnée Danse). Tristan Lofficial is also a dance accompanist at the National Center of Contemporary Dance in the 90th, then at the Opera national de Paris and at the Conservatoire National Supérieur de Musique de Paris since 2004. He also takes part at several workshops and residencies with the Tanztheater Wuppertal Cie, Gianni Joseph Cie, Jean-Christophe Paré. Norio Yoshida, Gilbert Mayer, Bertrand Baréna, Delphine Moussin, Bernard Boucher, Elisabeth Platel.

​

www.tristanlofficial.com
Han Otten

Han Otten creates music for Film and Dance.

During his Music studies he already started working on soundtracks for Amsterdam Film academy's studentmovies. He has been scoring films ever since and has created scores for a large number of feature films and worked with Peter Greenaway, among many others.

His first modern dance score was 'Pork' (1994) for Paul Selwyn Norton, after this he worked extensively with Leine and Roebana and began a long lasting collaboration with Hungarian-Dutch choreographer Krisztina de Chatel which comprises 11 pieces to date. A double bill with two of these pieces premiered in Amsterdam's city theatre September the 25th.

He started working with Jiri Kylian for 'Car-men' (2006) a dance film which won awards all over the world, continuing with Zugvögel (2009) for the Bavarian 'staatstheater' and, recently, 'Between Entrance and Exit'.

This year he composed for two dutch features 'De Masters' and 'Schone Handen' and is working now on 'Peter Pan' for the Bavarian staatsballet, which will have it's premiere in 2016.

www.hanotten.com
---

Pianist and eclectic composer who works just as much for the dance than the theater, the song or the jazz. Of classic formation he studied the piano with Serge Heintz as well as the composition and orchestration in the class of Raphaël Picazos.

He also studies the jazz in the CRD of Noisiel and during a master-class with Enrico Pieranunzi.
The discovery of the improvisation frees him and allows him to approach varied music styles. He occurs in numerous shows mixing theater, song, dance and composes for the stage and movies.
His meeting with Sylvain Durand de l'Opéra of Paris opens him the doors of ballet classes and choreographic accompaniment. Jointly in his artistic career he dedicates itself then completely to this fascinating activity of musician for the dance in particular within the CRD of the Val Maubuée and the CNSMDP of Paris.
Named a professor of art education in 2008 to the CRD of the Val Maubuée he teaches the jazz piano jointly these activities of musician for dance class.
Since September, 2011 he is named a professor of classic choreographic accompaniment to the CNSMDP.

---
---

Debra Shannon-Diouf

Born in Brooklyn, New York, Debra has been accompanying dance classes for over 40 years, beginning in the studios of NYC
Since the 80's, she has worked in academic dance departments in California , Paris ( CNSMDP and CRR), Rotterdam (Codarts), as well as giving workshops using the principles of the technique Dalcroze .
Studies in Djembé, balafon, tablas and bansuri flute add ethnicity to the universe that she creates in class.
Since 2007 she is professor of choreographic accompaniment at the Conservatoire National Supérieur de Musique et de Danse de Paris Her goal as a teacher is to give her students a solid understanding of the structure of a dance class and the organic relationship between dance and music, at the same time bringing out the originality of each student. The words of José Limon:"dancers are musicians, musicians are dancers" sum up her pedagogy.



---
---

Ulrike Sowodniok

Ulrike Sowodniok is a singer and a voice anthropologist. She studied medicine, philosophy, Lichtenberger® applied physiology of the voice, Slavic belcanto, contemporary interpretation and sound studies.

She worked with musicians and sound artists such as Matthias Bauer, Sam Aulinger, Hannes Strobi, Mayako Kubo, Christoph Illing.

She also worked, in the field of voice and movement in cooperation with dancers and choreographers such as Louise Wagner, Ingo Reulecke, Anna Weissenfels.

She teaches at the

Universität der Künste, Berlin (departments for music therapy, sound studies and inter-university centre for dance). In science she cooperates with Doris Kolesh e Holger Schulze.

In the field of anthropology of the voice and the senses, Ulrike Sowodniok published a monograph titled

"

Stimmklang und Freiheit – zur auditiven Wissenschaft des Körpers".

www.ulrikesowodniok.de
---

Verena Zeiner

Born and raised in Lower Austria, Verena Zeiner is currently based in Vienna as a pianist, composer, improviser and educator.

After completing degrees in Piano and Rhythmics she went to Brussels/Belgium studying Jazz Piano at the Royal Conservatory. Being awarded a grant from the Federal Ministry of Education, Arts and Culture Verena Zeiner spent some time in New York/USA as well as in Tel Aviv/Israel to work on artistic projects and to improve her skills as a musician.

Her music is strongly influenced by Jazz and the approach to music it implies. Another vital source of inspiration are movement, dance and bodywork.

Verena Zeiner leads her own bands, performs nationally and internationally with various artists, composes and plays for dancers and creates music theater plays for young audiences. As an educator she is on the faculty of the department for Music- and Movementeducation/Rhythmics at the University for Music and Performing Arts Vienna and leads workshops on various music and movement related topics.

www.verenazeiner.at

---
Fornito da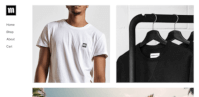 Crea il tuo sito web unico con modelli personalizzabili.