il corpo nel suono
Il Corpo nel Suono international conference on musicians in dance, will take place from October 29th to November 1st 2015 at the Accademia Nazionale di Danza (AND) in Rome, Italy.


The four days conference will bring musicians and teachers from all around Europe together, to share experiences and ideas in a multidisciplinary effort to enlight the shared mechanisms in music and dance, and the creative processes involved in composing and improvising music for dance. Moreover, the topics related to the education of musicians in dance will be discuss with the contributions from various educational institutions as the Conservatoire de Paris, the Scene Kunstskolen of Copenhagen, the MDW of Wien and the UNSW of Sydney.


The conference program consists of workshops, talks and panel discussions.


The AND is proud to host this conference, taking on the challenge to create an european research and documentation network for all issues related to music in dance.







PARTNER
Fornito da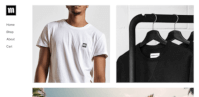 Crea il tuo sito web unico con modelli personalizzabili.